Retekess Table Location System helps you deliver food faster and fresher, for a more satisfying customer experience. Once guests order their food, simply hand them a guest tag and the smart tracker system does the rest. It consists with positioning receiver, wireless location host, wireless locator and display terminal.
Retekess Table Location System
This system consists of pagers, sensor, set-top box, display terminal and display-(The price is without the display).

Smart Pager, or you can call it as positioning receiver
-Give the pager to guest, they can put them in the table.
-Waterproof level: IP67
-Color: White
-Size: 120×51×18mm
-Battery: Continuous use for five years, no need to recharge, non-removable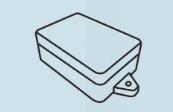 Sensor, or you can call it as wireless location host
-Paste it on the back of the table, automatically identify the menu information on the table,
and upload the location information.
-Install :Stock it on the table, each table should have one sensor.
-Size of type A: 70 x 70cm
-Size of type B: 120 x 70cm
-Adaptation type:  Suitable for all material desktops except metal, metal desktops need to be customized
-Frequency: 433MHz
-Material: PC+ABS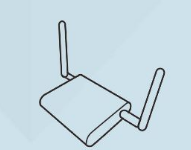 Wireless location host
-Receive the location information and transmit it wireless to the display terminal
-Coverage area:
The indoor radius is 60 meters.
The open radius is 150 meters.
-Frequency: 433MHz
-Adapter: 5V2A,Micro USB
-Material: Aluminum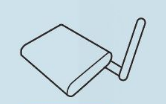 Display terminal
-Connect the monitor, receive the positioning information transmitted by the set-top box and
output it to the monitor for display.
-extension: It can be configured to realize multi-point and multi-screen display, which is convenient
for multi-stall / multi-floor dining.
-port: Micro HDMI
-Frequency: 433MHz
-Size: 90.5×77×21.6mm(Without antenna)

Display
The price is without display, you can use it on your own computer.
-port: With VGA video interface
-Resolution:1080P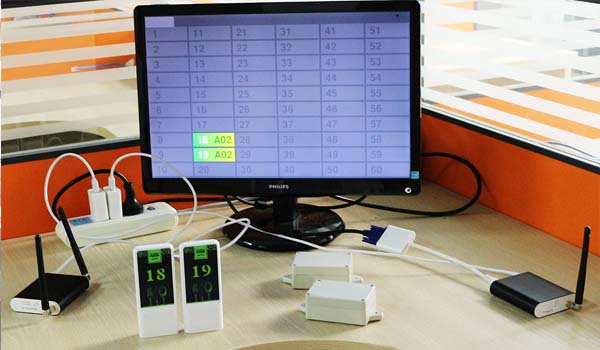 Features and Benefits:
-Customer experience: Customers no longer gather at the counter. This creates a calmer, more enjoyable experience.
-Faster service: Food is served quicker as staff know exactly where each order is to be taken.
-Better quality of food: Prompt food delivery means that customers can enjoy food hot and fresh.
-Standalone or integrated system: Integrate Retekess with your existing kitchen display or use as a stand-alone system.
-Simple, easy to use: Setup and operation are quick and easy.
-Water-resistant table tags: Table tags are suitable for all environments.
-Increased staff efficiency: Staff no longer waste time searching for customers, and can spend more time serving customers.